Allergy Therapeutics continues to maintain a strong presence in Europe with established operations in 19 markets, either directly or via partnerships.

Germany remains the Group's main market, generating approximately 64% of the Group's revenue in the 12 months ending 30 June 2021.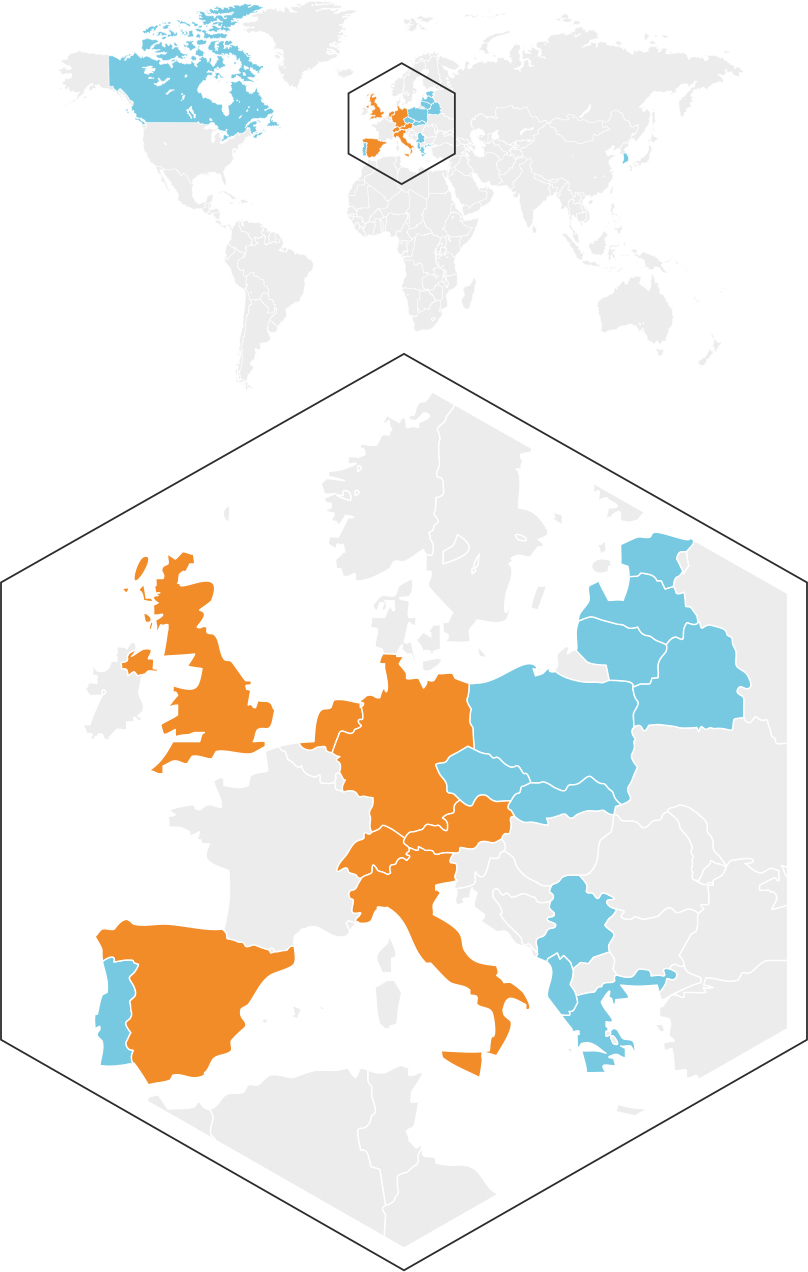 In markets where we do not have a direct presence, we often make our products available through partners. The most important distributor markets for the Group are Canada, the Czech and Slovak Republics, South Korea, Greece and the Baltics. More recently, the Group has seen the granting of Market Authorisations in Berlarus and Serbia and the commencement of supply in Albania.